Inspired by a sentence from a book by Hubert Reeves (Patience dans l'azur. L'évolution cosmique, Editions du Seuil, Paris, 1981), reflects her almost scientific approach of the colours, in which she imposes challenges on herself like « going from yellow to purple or from orange to blue on a surface of 20 centimetres ». The chromatic scale evokes decomposition of the prism of light. Thus, her simple shape vibrates with a new force, a work of great precision.
Aurélie Sécheret, la Revue de la céramique et du verre.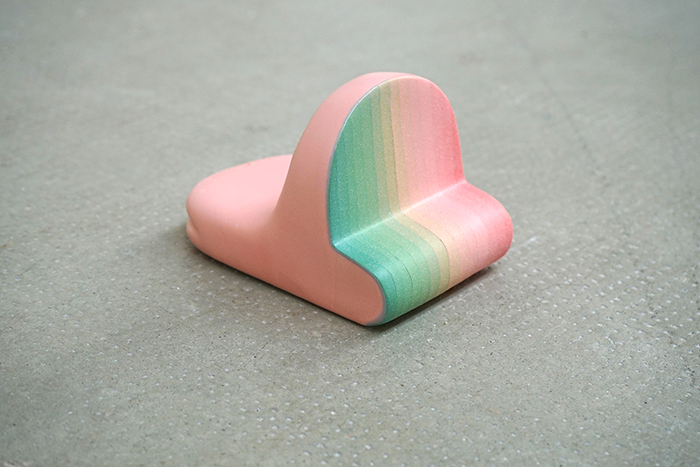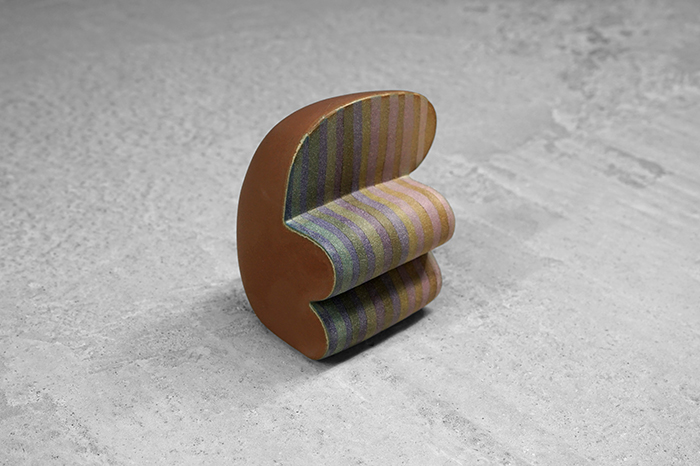 Sculptures in National Museum of Decorative Arts of Paris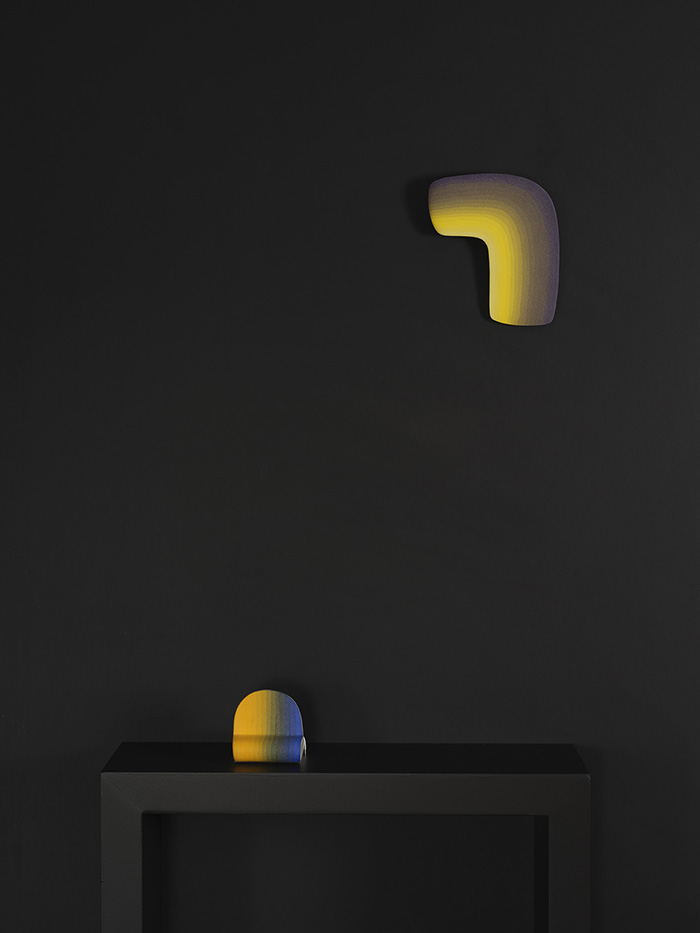 Conférence à Jingdezhen, dans le cadre des Rencontres Internationales de Taoxichuan, Chine, mai 2019.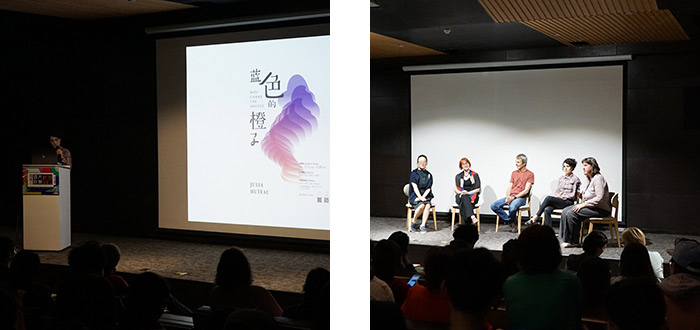 Vues de l'exposition Blue as an orange, Galerie Art Mart, Shanghaï, Chine, mai 2019.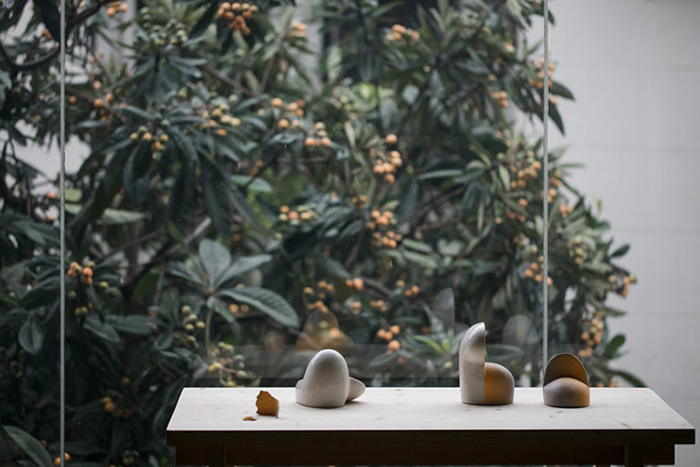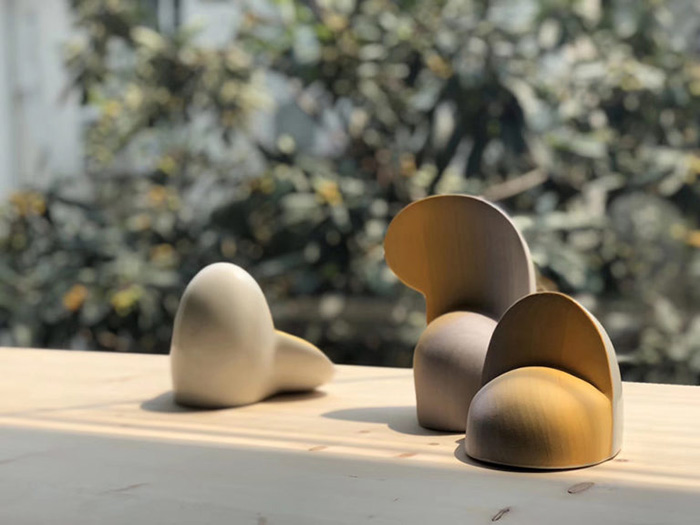 Vue de l'exposition Clairière, l'Usine (26), scénographie d'Héloïse Bariol et Nathalie Jover, été 2017.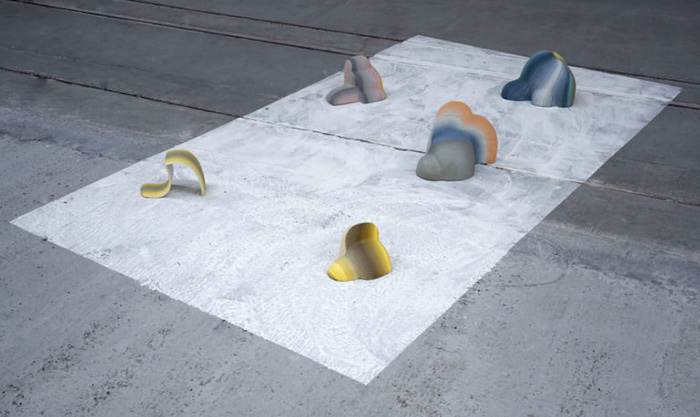 Plans serrés des sculptures De l'espace entre les couleurs.